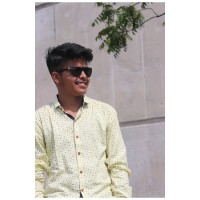 Dhairya Patel
DevOps Engineer Supporting Infrastructure (AWS, Azure, Linux), DevOps (Build & Release Management) with strong background on web applications, middleware, and databases.
👉 dhairya00798@gmail.com
Work History
🚧 DEVOPS ENGINEER
07/2022 - Present
Making scalable AWS infrastructure with terraform.
Working with microservices applications.
Migrating old infrastructure to new microserviceses based infrastructure.
Creating and managing infrastructure with Terraform and Managing servers with Ansible playbooks.
Managing 4 aws accounts by connecting them to transit gateway and private subnets.
Creating Docker images for services and deploying them on aws ecs.
CICD pipelines with aws codebuild and codepipeline for frontendapplications.
Monitoring servers and ecs with prometheus and grafana.
Implemented ELK stack(Elasticsearch, Logstash and Kibana) forlogging and also using cloudwatch.
Connecting mongodb clusters with VPC peering to aws privatesubnets.
Experienced aws services are ALB, Cloudfront, S3, EC2, ECS, ECR, Cloudwatch, EBS, EFS, VPC, Lambda. Deploying frontend application from s3 bucket to cloudfront.
🚧 Freelancer
06/2021 - 06/2022
DevOps Freelancer working closely with creating infrastructure.
Implementation of CI/CD pipeline involving Github Actions, Jenkins, Ansible and Docker for complete automation from commit to deployment.
Mastery in Ansible for automation of configuration management and Terraform for provisioning Infrastructure on cloud.
Experienced in creating, configuring and maintaining Infrastructure on AWS Cloud services including Virtual Private Cloud (VPC), EC2, RDS, S3, Route53, SNS, CloudFront, CloudWatch and IAM.
Certification
MICROSOFT CERTIFIED: AZURE FUNDAMENTALS (2021 - 2024)
HashiCorp Infrastructure Automation Certification (06/23-06/25)